Winter Hair Care Tips: Must-Know Facts And Myths About Overall Health Of Your Hair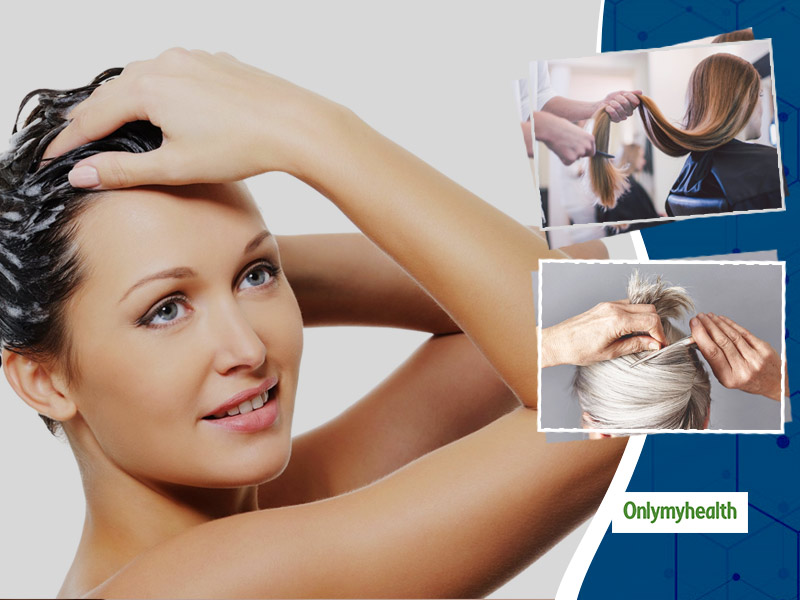 Do you know that cold, dry hair & temptation to skip washing hair couples negatively with radiator heat often lead to dry, brittle hair?
Hair the fastest growing tissue in the human body after the bone marrow. But sometimes due to extreme weather conditions, human hair may wither both in quality and quantity. Let's face it winters are harsh on the skin and the hair. The chilly winter winds not only damage the skin, but it also has adverse effects on human hair, when subjected to direct exposure to the cold weather. In India, winter winds can be arid, making the hair too brittle, frizzy, dull, weak and parched that can cause subsequent hair fall and ultimately either the volume of hair is lost or the quality. To top it off, neglected hair care leads to dry and itchy scalp and mood downer problems like dandruff and hair fall. People tend to ignore hair care, and when they do take notice, the repercussions are irreversible. Many myths abound about skin and hair care and never seem to go away. On the other hand, so much information is available today on beauty care. Keeping oneself informed will help you to distinguish between a myth and the fact. Or consult a hair care clinic or therapist, to find out about appropriate care and learn the difference between Myths and Facts.
Haircare in winters – Myths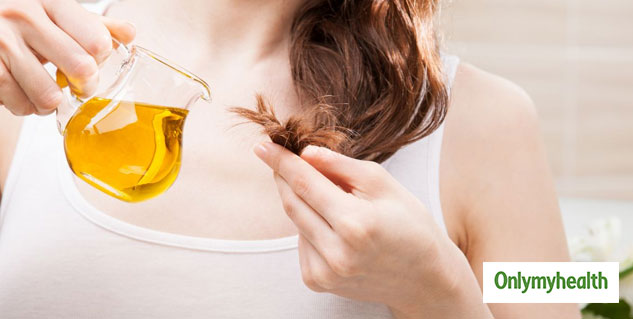 Dr DM Mahajan, Dermatology, Senior Consultant, Indraprastha Apollo Hospitals shares some myths about haircare
Washing your hair daily causes hair loss: Washing your hair every day only helps eliminate hair that is already brittle and has fallen out. Hair loss is more of an unhealthy scalp problem than external factors like washing hair etc. But a shampoo that does not suit your hair type can cause scalp problems that can cause hair loss. This leads us to another myth that the more shampoo you use, the cleaner the hair. This myth needs to be explored too.
Apply hair oil every day for shine: Hair/scalp during winters can get itchy and feel dry and tight. Hence often people resort to oiling the hair every day, which is not recommended. Hair loss can occur due to various reasons, irrespective of the season. However, there is a myth that hair loss can be controlled with a vigorous head massage. This is not at all true.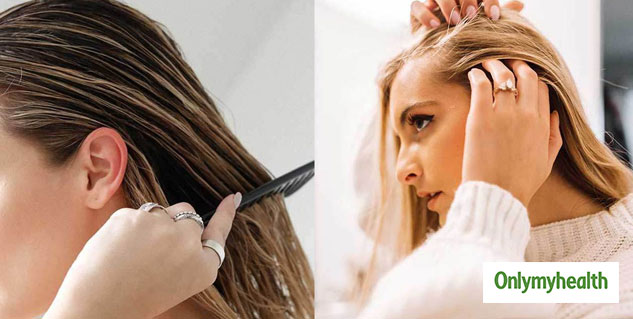 Washing your hair with cold water helps enhance shine: This has been a myth for a while now. The water warmth has nothing to do with the appearance and texture of the hair. Many neglect hair washing in winter, believing in the myth that hair should not be washed too often in winter, as it is harmful to the hair and makes the hair very dry.
Washing the hair with hot water: It does not make a difference is yet another myth. The thinking is that one should use boiling water for bathing and washing the hair, for preventing catching a cold. This is yet another myth because hot water dries out the hair and also the scalp.
Applying a mask daily instead of conditioner makes hair more supple: Each hair mask depending on its ingredients has their property and depending on the hair quality has a different impact, but it is only recommended once a week.
Dry shampoo is better than a regular shampoo: The scalp needs to be hydrated and cleaned; hence rinsing is essential. Dry shampoos don't necessarily clean the scalp and leave your hair very dry after prolonged use.
Beauty and Skincare Expert Shahnaz Husain shares some FACTS to maintain the health of your hair
Mild shampoo and conditioner: Actually, the fact is that pollutants hang lower in the air during winter and the hair is exposed to them. Therefore, the hair needs washing in winter too and as often as required. It is not cleaning that harms the hair, but the product and large quantity you use. The fact is that the hair must be washed in winter too, with a mild herbal shampoo and condition the hair after shampoo.
Hair loss and massage: On the contrary, the fact is that if there is hair loss, the roots are weak and massage can loosen the roots further, causing the hair to fall out. One should massage the head gently and using only the fingertips, move the scalp in small rotary movements. This stimulates the hair follicles. Avoid rubbing of the head and vigorous massage.
Dry scalp: A dry scalp can lead to flakiness and increase dandruff-like flakes, sometimes blocking the scalp's pores. The fact is that one should wash the hair with lukewarm water and not very hot water in winter. As it is, we sit in the sun in winter, which also dries out the hair. So cover the head in winter with a scarf or a hat when you sit in the sun.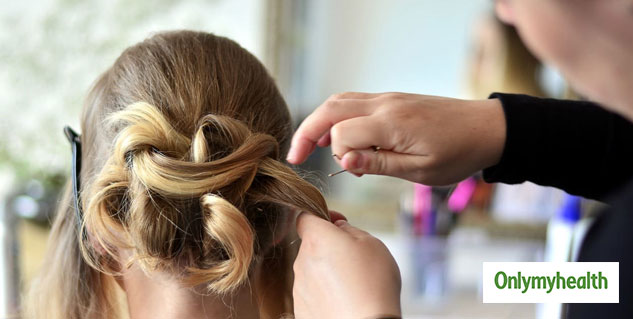 Amount of shampoo: It is not the amount of shampoo you use, but how well you rinse your hair that matters. Rinsing the hair well with water helps to remove all soapy and other residues. Use less shampoo. Dilute it including some water and then use, so that it spreads quickly and you don't need to apply too much shampoo.
Avoid using heating products/hairdryers: Heating products for styling your hair or as a habit to dry wet hair weakens the roots and can cause significant hair fall. Using a hairdryer/ straightener or a curler is equally harmful as using hot water to rinse the hair should be avoided.
Moisturizing is essential: An oil treatment before a head bath can help retain the scalp's moisture. Opt for DIY homemade masks with natural ingredients like curd, shea and aloe vera, this help regenerate and maintain scalp moisture.
Intake of protein: Protein-based food like eggs, fish, spinach, nuts can also help maintain healthy hair. Always keep your hair hydrated with serum or little oil to combat frizzy hair.
The fact is to take proper care of the hair according to its needs, whatever the season may be.
Takeaway Haircare Tips By Dr Rinky Kapoor, Consultant Dermatologist, Cosmetic Dermatologist & Dermato-Surgeon, The Esthetic Clinics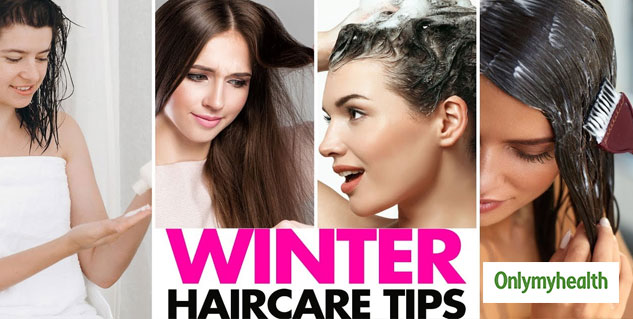 For hair care, the less the products, the better. Take care of your hair hygiene and don't forget to use a weekly hair mask to baby your hair. We all have different hairs; no two people have the same texture, length, or hair type. Listen to what your hair is asking and follow the expert advice for happy winter hairs.
Split ends also occur in winter, when the hair becomes dry. You may think that the split ends will disappear with oil applications. But split-ends do not just disappear, once they have formed. To deal with split ends, you must cut off the splits with proper care and then give the hair Hot Oil Therapy.
Heat pure coconut oil, twice a week and apply to the scalp and hair. Also, use it on ends! Then in hot water dip a towel, wrap the hot towel like a turban (around the head) by squeezing out the water. Please keep it for five minutes and repeat the hot towel wrap three or four times.
Conclusion: The ultimate key to healthy skin and hair in winters is to keep it hydrated and moisturized at all times by just following home remedies, and you will be all set for healthy skin and hair for winters.